Signing Up and Logging In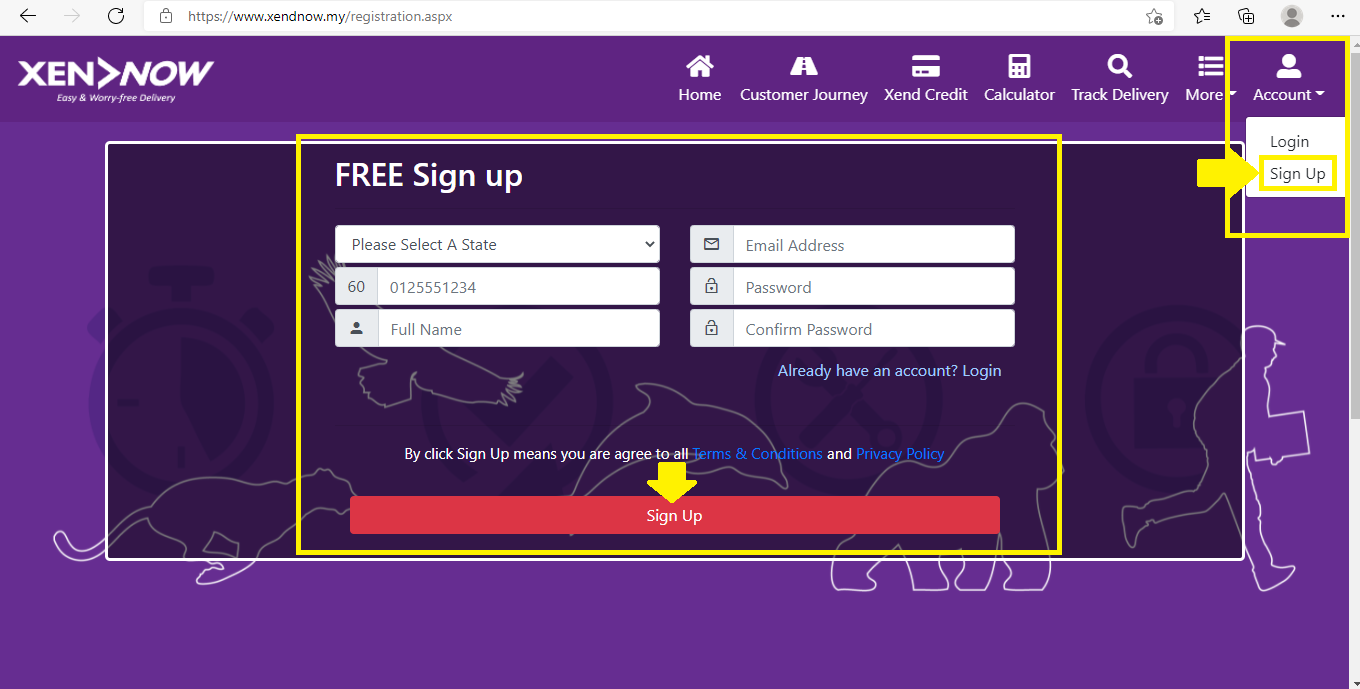 1. Fill in the required details and click "Sign Up".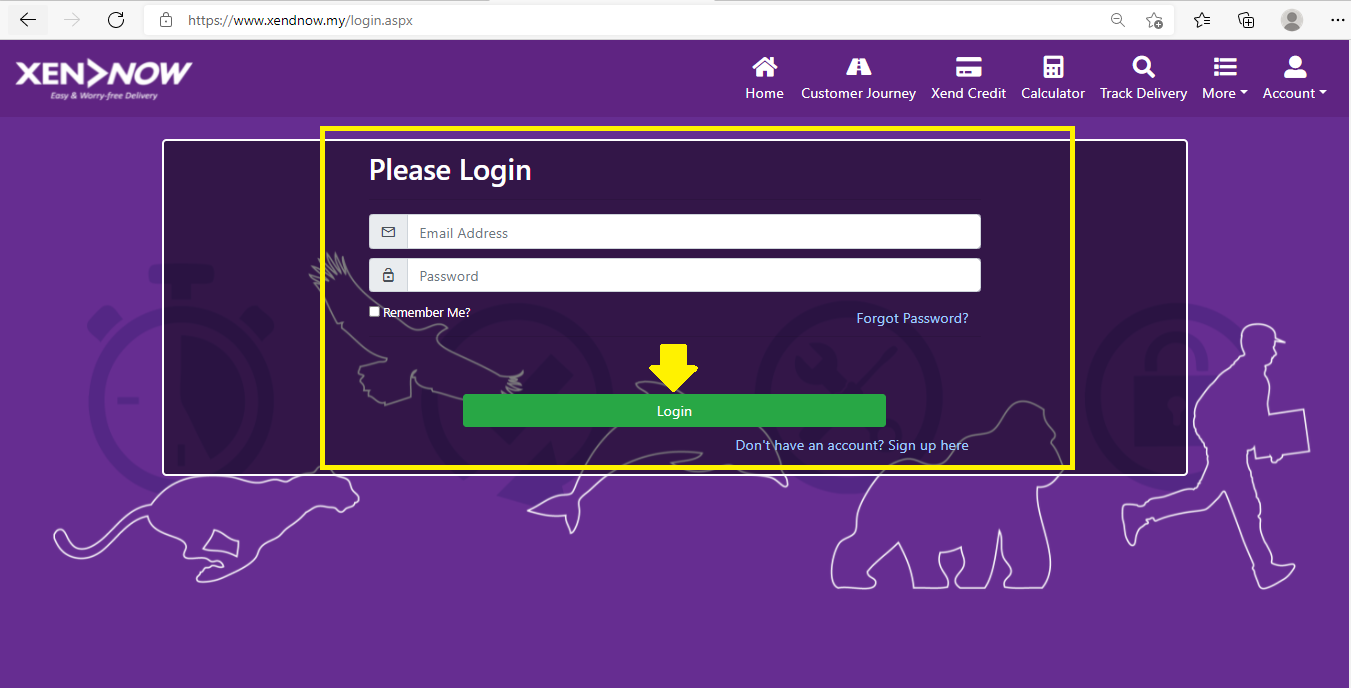 2. Enter your registered login credentials and click "Login" to sign into your account.

3. For your first login, you will be required to update your billing information before you can place orders.
---
Updating Your Profile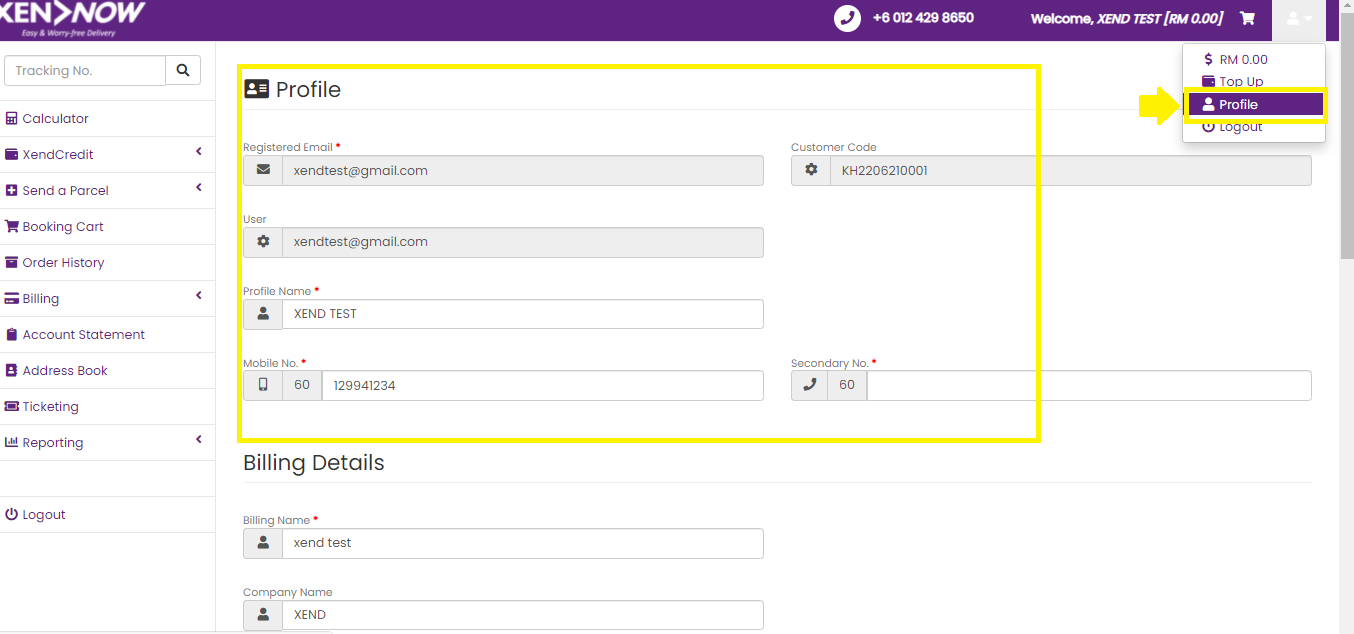 1. Update your profile name, mobile phone number, and secondary phone number.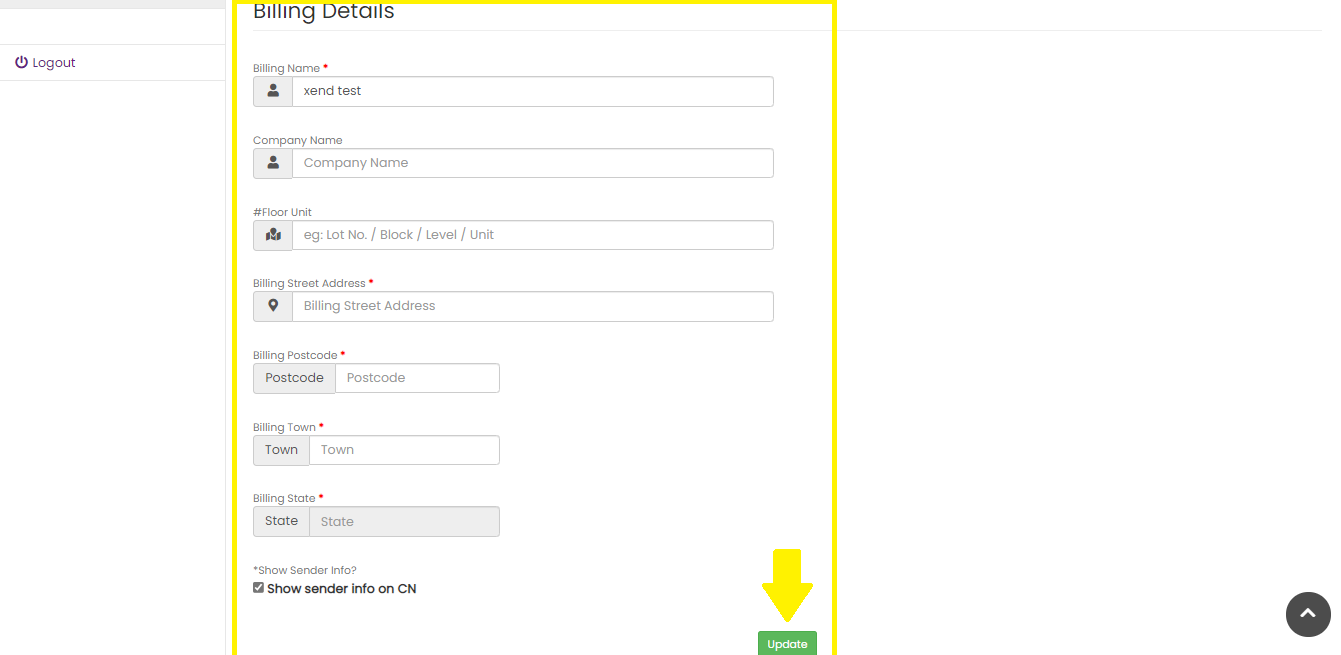 2. Update your billing information such as name, company name, and address (#Floor Unit only needed for high-rise units). After you're done, click "Update".


3. You're done! You can now start topping up XendCredit and placing orders.